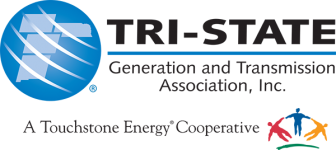 Job Information
Tri-State Generation and Transmission Association, Inc.

Substation Apparatus Construction Technician II, III, IV or Journey Level (IRC29372)

in

Cheyenne

,

Wyoming
Brief Posting Description
Position is responsible for construction and maintenance work assigned in a safe and efficient manner. Performs construction and maintenance on electrical equipment in substations, both energized and de-energized. Maintains a first-aid card and the ability to perform first-aid. Responsible for observance of safety rules by all co-workers.
NOTE : There is one position available and this position will be filled at either the Substation Apparatus Construction Technician II, III, IV or Journey Level. This decision will be based on the qualifications and experience of the selected candidate and Tri-State business needs at the time of hire. This position will be based out of our Cheyenne Field Facility (Cheyenne, WY).
Job Requirements
REQUIRED JOB QUALIFICATIONS
Education and Training
Associates Degree in electronics technology or related discipline or equivalent combination of education and experience.

One (1) year of practical experience and/or be able to demonstrate:

Knowledge of electric power substations construction and maintenance, installation of power circuit breakers, transformers, switch installation, bus work, steel apparatus erection.

Understanding of civil grading and concrete foundation installation

The ability to operate construction equipment (crane, backhoe, dozer, skid-steer, man lift)
Knowledge, Skills, and Ability:
Have basic knowledge of the layout and characteristics of Tri-State's system.
Experience:
Two and one half (2 1/2) years of related civil construction experience is desired
Other:
Be capable of applying artificial respiration and able to render practical first-aid.

Be willing and able to work extra and irregular hours as the utility needs may require, and be willing to work under unusual or special working conditions; storms, extreme temperatures, winds, darkness, etc.

Possess a considerable degree of skill to perform work by following standard method of procedure.

Be able to exercise judgment in making minor decisions following clear-cut procedures.

Overnight travel required. (Must possess a valid driver's license.)

Must reside within a 60 minute response time of the base location.

Have good health and physical ability adequate for strenuous work.

Must be able to demonstrate that he/she can perform all of the essential functions of the position.
DESIRED JOB QUALIFICATIONS
NOTE: The above requirements describe the experience and education qualifications for the Substation Apparatus Construction Technician II. Those with more experience will be hired at the Substation Apparatus Construction Technician III, IV or Journey level as appropriate.
PHYSICAL AND MENTAL DEMANDS: The physical demands and work environment characteristics described here are representative of those that must be met by an employee to successfully perform the essential functions of the position. Reasonable accommodations may be made to enable individuals with disabilities to perform the essential functions.
Physical demands: While performing the duties of this position, the incumbent is required to stand and walk for long periods of time and occasionally stoop, bend, reach above and below shoulder level up to 50 lbs. Incumbent is frequently required to use hands and fingers to handle, or feel objects, tools, or controls, talk and hear. Incumbent must have finger dexterity, good vision, good color vision, good hearing, and ability to speak clearly, and handle intricate work.

Mental demands: While performing the duties of this job, the incumbent is required to read, write, perform basic math, analyze data and reports, exercise judgment, develop plans, procedures and goals, and present information to others and work under pressure.

Work Environment: While performing the duties of this position, the incumbent is exposed to dust and exposed to electrical risks, and works around large industrial operating equipment.
Additional Details
Log in to Oracle and click on the iRecruitment Employee Candidate Link. Search for Job and click 'Apply Now' Icon.
Company Description
Tri-State Generation and Transmission Association is a wholesale electric power supplier owned by the 43 electric cooperatives that it serves. Tri-State generates and transmits electricity to its member systems throughout a 200,000 square-mile service territory across Colorado, Nebraska, New Mexico and Wyoming.
Serving approximately 1.5 million consumers, Tri-State was founded in 1952 by its member systems to provide a reliable, cost-based supply of electricity. Headquartered in Westminster, Colo., about 1,480 people are employed by Tri-State throughout its four-state service area.
Tri-State's power is generated through a combination of owned baseload and peaking power plants that use coal and natural gas as their primary fuels, supplemented by purchased power, federal hydroelectricity allocations and renewable resource technologies. Tri-State delivers power to its members through a transmission system that includes substation facilities, telecommunications sites and over 5000 miles of high voltage transmission lines.
Interested? Here is how to Apply:
Go to www.tristategt.org/ and click on the 'Careers' Link. Search for Job and click 'Apply Now' Icon. You will be required to register in order to apply.
Tri-State: Join the people behind the power. Tri-State recognizes the value of a highly-engaged and committed workforce and provides an excellent benefits program that includes medical, dental, retirement and life insurance. Please visit our careers site at www.tristategt.org/careers/ for more details.
Equal Opportunity Employer - Minority/Female/Disabled/Veteran
REQNUMBER: IRC29372